Elevator Modernization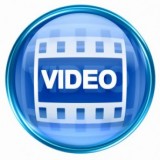 Elevator modernization is the updating of an elevator's equipment to make it more reliable, bring it up to code compliance, reduce repair expenses and increase the safety of an elevator system.
VED modernization packages bring advantages for owner and passengers:
Improved safety
Superior reliability
Energy saving – up to 50% less power consumption
Smooth ride and efficient service – minimal noise and vibration realized by adoption of microprocessor control. Approximately 20% reduction in the waiting time
Enhancement of property value
Conformance with actual standards
Modern design
Modernization performed by VED offers a faster and more adaptable solution for gradually improving old elevators. Based on specially developed components and using rapid installation techniques, each module improves on one or more aspects of the elevator – safety reliability, comfort appearance, accessibility and communication.
All modernizations provided by VED are according and fulfill the recommendations of EC Commission 95/216/EC (existing lifts – commission recommendation concerning improvement of safety of existing lifts) and BDS EN81-80 (rules for the improvement of safety of existing passengers and good passenger lifts).
Choosing VED to modernize your elevator you will receive:
Free Diagnostics – our high qualified specialists will come to see your elevator, to analyze its current condition and to estimate which components are not safety and should be exchanged
Offer for the reconstruction needed with price optimized in accordance with the condition of your elevator
Commission from an independent notified body to check if your lift is safety and comply with all current norms for elevators
Guarantee for all the materials implemented in your elevator
Preference price for maintenance during the guarantee period