Spare Parts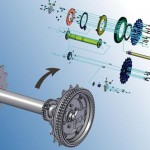 Victoria Engineering Development (VED) is a leading supplier of high quality lift equipment used in the modernization of existing lifts, new lift manufacturing as well as components used by elevator maintenance companies. VED is the Bulgarian agent for some of the world`s most recognized brad names.
Our main aim is to offer a partnership to our customers relying on prerequisites as technical appreciation, flexibility and innovation.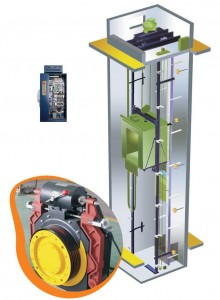 Quality engineering and customer support are key features of VED commitment. Our extensive range of components: control boxes, automatic and semiautomatic doors, skate arms, door closers, rollers, electromagnetic cams, guide shoes, geared and gearless machines, traction ropes, speed governors, tension pulleys, contactors, magnetic switches, load-weight devices, photocells, photo barriers, buffers, connectors, traveling cables, LOPs and COPs, LCD and Matrix displays, car laminates, Safety gears, oil tanks, Hydraulic seals and hoses, traction pulleys, auto-dialers, and special solutions for A3 Amendment of EN-81 provide complete solution for the needs of every elevator company.
All the equipment and safety components provided by VED are stamped with CE mark and are manufactured according the requirements of the European Elevator Srandard EN81-1 and EN81-2.
Working closely with our customers, suppliers and consultants we aim to be the leader in our field, a company that as well as supplying elevator components is making a difference by providing the best technical solution available.